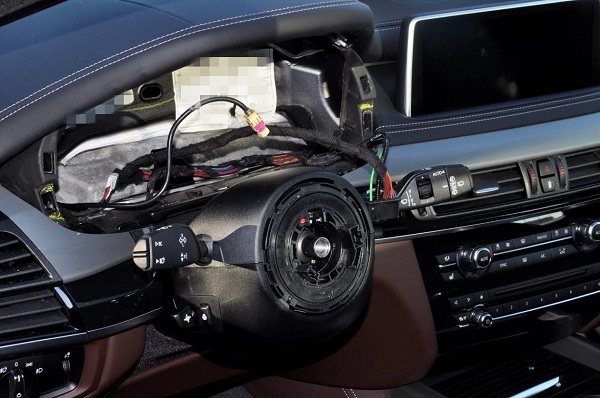 Keyless-go; Credit: Police Grand Ducale
The Grand-Ducal Police have issued a warning to the owners of cars equipped with the Keyless-go hands-free locking system: since the beginning of the year, three Range Rover vehicles equipped with such a system have been stolen and three other attempts to steal such cars have been reported.
According to the police, cars equipped with this system can be opened and removed in seconds, thanks to an emission amplifier that is relatively easy to manufacture. This type of theft requires two people: one must be placed near the "key" of the car with a receiver that transmits the signal to the accomplice who, equipped with a transmitter, is positioned near the door of the car. This configuration makes it possible to extend the opening and starting radio signal of the car to more than 100 metres. It also works even if the key is in the owner's pocket. It is then sufficient to start the vehicle that can be driven until the tank is empty or the ignition is switched off.
In this context, the Grand Ducal Police have issued the following recommendations:
- Place your vehicle in a closed garage and do not place it directly in front of your house.
- Turn on your alarm system.
- Do not leave the vehicle key near the entrance of your home.
- Place your key in a specially shielded key box, preventing the transmission of radio waves.
- Pay attention to suspicious objects near the driver's door lock (e.g. boxes, bags, suitcases, etc.), in which the thieves may have placed a scanner.
Theft of airbags and navigation systems
Over the last two weeks, 14 high-end car thefts have been reported to the police, in which both air bags and integrated navigation systems have been disassembled.
All observations or suspicious persons should be reported to the emergency number, tel: 113.
For further details, see https://police.public.lu/fr/prevention/vols/voitures.html