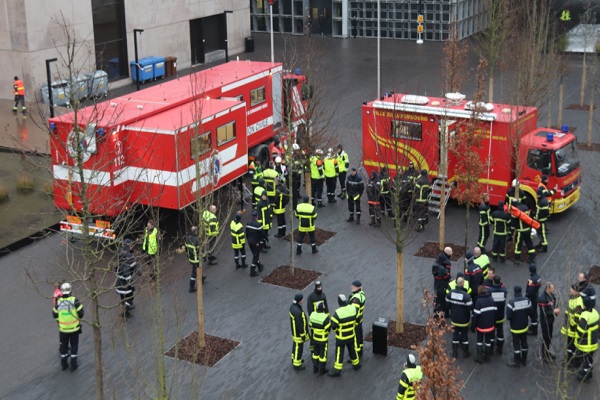 Credit: CGDIS
Last Saturday 12 January 2019, the Luxembourg police and emergency services conducted a national anti-terrorist exercise in Esch-Belval.
The exercise involved over 1,200 participants and took place in and around the Rockhal area, which was fenced and secured, and Centre Hospitalier Emile Mayrisch (CHEM). The simulated attack occurred in a concert scene at around 11:00, leaving some 500 people injured and a further 100 dead.
This major exercise mainly aimed at testing and coordinating the emergency services in the context of Luxembourg's VIGILNAT plan.