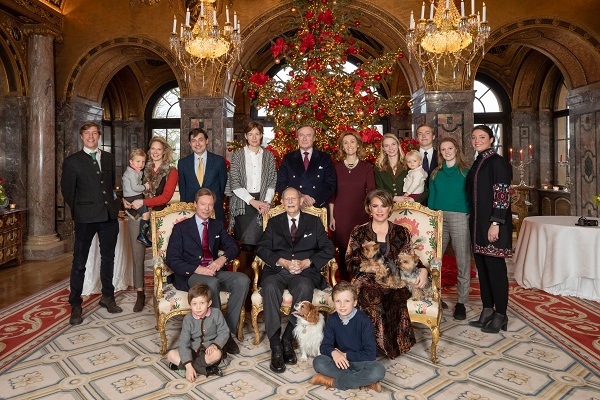 Grand Ducal family at Grand Duke Jean's 98th birthday; Credit: Cour grand-ducale/Claude Piscitelli
Today, Saturday 5 January 2019, HRH Grand Duke Jean celebrated his 98th birthday at the Chateau Berg.
The formal photographs features HRH Grand-Duc Jean seated between HRH Grand-Duc Henri & Grand-Duchess Marie Teresa.
1st row: Counts Constantin and Léopold, children of Count Rodolphe & Countess Marie-Christine of Limburg-Stirum
3rd row: HRH Prince Louis, Countess Marie-Christine of Limburg-Stirum and Count Rodolphe of Limbourg-Stirum with their sons Count Gabriel, Countess Diane of Nassau HRH Prince Jean, HRH Princess Sibilla, Archduchess Gabriella of Austria with her daughter Victoria, Archduke Alexander of Austria, HRH Princess Charlotte of Nassau, HRH Princess Alexandra.