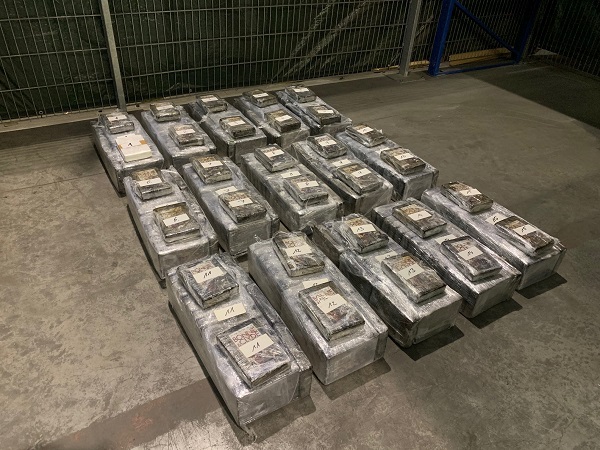 300kg of cocaine haul; Credit: Administration des douanes et accises
Luxembourg's Customs and Excise Administration has revealed that last week-end they successfully intercepted a half of 300kg of cocaine at Luxembourg airport in Findel.
The significant blow against the drug trade was made as a result of controlling the cargo of a cargo plane, coming from South America. If the consignment had continued to be shipped to the Netherlands, where it was bound, it would have had an estimated street sale value of €45 million.
By order of Luxembourg's public prosecutor, the drugs were confiscated by customs and the local "Police judiciaire" are dealing with further investigations.