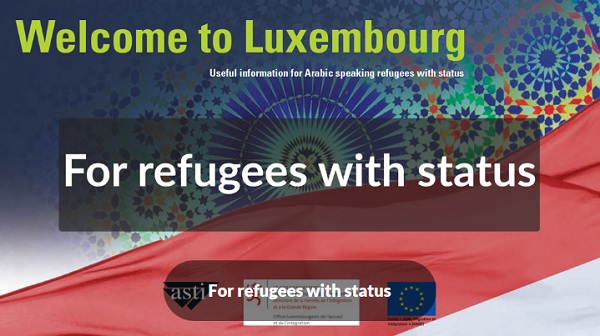 The Interdisciplinary Centre for Security, Reliability and Trust at the University of Luxembourg has announced the launch of the "youarewelcome.lu" portal, a mobile exchange and learning
platform intended to serve the refugee community in Luxembourg.
To provide the refugee community with relevant information regarding their stay in Luxembourg and to encourage the intercultural dialogue – these are the two main objectives of the MiRi project (Mobile Interaction for Refugee Integration), developed by the University of Luxembourg in close collaboration with ASTI asbl and funded by the "OEuvre Nationale de Secours Grande-Duchesse Charlotte".
Youarewelcome.lu offers an easy access to a broad variety of practical information for newly-arrived migrants as well as refugees willing to settle down in Luxembourg:
- Practical information on the asylum application procedure,
- A comprehensive list of organisations in the domain of refugee support,
- Language learning opportunities in Luxembourg,
- Online courses and e-learning resources,
- A mapping tool for locating important places all over the country,
- Information about daily life in Luxembourg.
These are just a few examples of what the portal actually has to offer. In close collaboration with the refugee community and the organisations working in the refugee support domain, new features will be developed along the process, making the youarewelcome.lu portal the perfect communication and learning hub, accessible in the palm of your hands.
See www.youarewelcome.lu or visit the Facebook page (youarewelcome.lu) to stay up to date about the MiRi project.