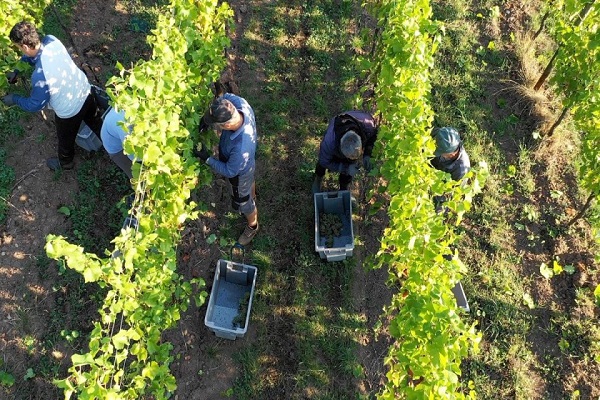 Luxembourg's Ministry of Agriculture, Viticulture and Rural Development has announced the renewal of a collaboration between the ADEM employment agency and the Wine Institute (Institut Viti-Vinicole ​- IVV) for the 2021 harvest.
Following last year's success, ADEM and the IVV have renewed their collaboration in recruiting additional seasonal workers for the 2021 harvest along the Luxembourg wine road (route du vin).
In Luxembourg's Moselle region, the grapes used for the production of Crémant de Luxembourg and high-end wines must be harvested manually. To achieve this, and in order to address peaks in workload at the end of this month, winegrowers mainly resort to seasonal labour.
With many seasonal workers come from neighbouring countries, ADEM and the IVV have already put in place a recruitment service for seasonal grape pickers for wine-growing companies looking for candidates. The IVV canvassed wineries looking for seasonal workers, while ADEM was responsible for contacting and selecting candidates.
Various Moselle winegrowers recently hired more than 31 seasonal workers through this service.
In order to ensure the smooth running of the harvest in compliance with COVID-19 rules, and to help contain the coronavirus pandemic, the Ministry of Agriculture, Viticulture and Rural Development is providing wine companies employing seasonal workers with COVID-19 rapid antigen tests, to be used twice weekly during the harvest and for a maximum of four weeks.