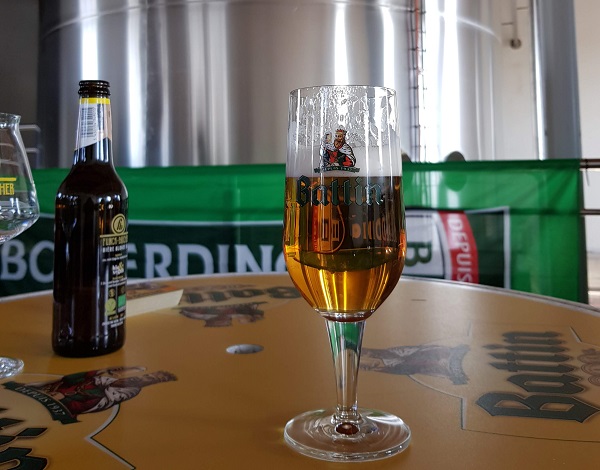 Bofferding Brewery; Credit: Jazmin Campbell
Luxembourg's Brasserie Nationale, also known as the Bofferding Brewery, has announced its preparations for the reopening of the hospitality sector.
The Brasserie Nationale and Munhowen SA have decided to further support their customers on the Luxembourg, French and Belgian markets by offering them more than 10,000 kegs of free beer in the wake of the resumption of activity in the hospitality sector. The free beer will be distributed free of charge among customers and depositaries in the sector during the month of July. This initiative is equivalent to a grant of more than €5 million for the hospitality sector and the brewery's distributors.
In addition, the Bofferding Brewery's technical service is offering to clean, disinfect and rinse some 4,750 beer taps free of charge. The brewery thus wishes to ensure a quality guarantee for its beers from the opening of the outlets.
Frédéric de Radiguès, Managing Director, commented: "Such an earthquake requires solidarity between all the players in the sector and we are ready to provide our contribution. This entails supporting the restart of our sector now".