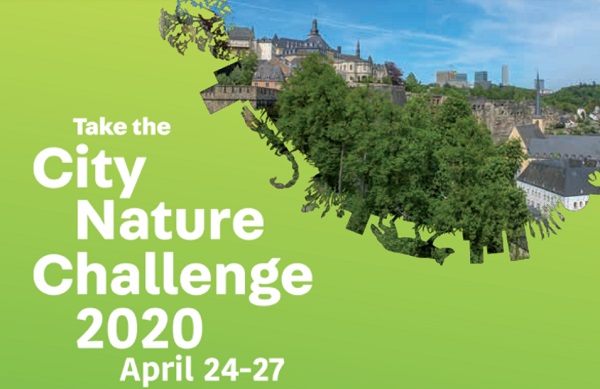 Luxembourg's National Museum of Natural History has announced that this year's City Nature Challenge, taking place from 24-27 April 2020, will be held in a different format due to the COVID-19 (coronavirus) pandemic.
In the current context, the City Nature Challenge 2020 will be more about honouring nature close to home rather than taking the form of a traditional competition.
This year, participants are asked to follow the public guidelines provided by the government while recording the biodiversity in their houses, apartments, balconies and gardens.
The National Museum of Natural History, which participated for the first time in the City Nature Challenge last year, offered the following tips:
Look for spiders or insects in your house or apartment
Look for wild plants and fungi that grow in your garden or patio or small animals that live there
Lift stones or pieces of wood to detect hidden insects, mollusks or spiders
Sit on the edge of your window or on the balcony and watch the birds and insects passing by. You can also record the songs of the birds if you don't see them
If you have a lamp outside, turn it on and watch the moths and other nocturnal insects that are attracted to the light
Do not record pets, houseplants or vegetables from your garden
Launched in 2016 by the Natural History Museum of Los Angeles County and the California Academy of Sciences in San Francisco, the City Nature Challenge is an initiative that brings together more than 200 cities from around the world in a competition with the aim of observing the most wildlife across four days. The challenge aims to raise awareness among residents of the biodiversity of their city by getting them to take pictures and collect their observations on the iNaturalist.org platform. Anyone interested can participate by installing the free iNaturalist application (iOS and Android) on a smartphone and uploading photos of wild species (animals, plants or fungi). The National Museum of Natural History organises the competition in Luxembourg. The 2019 edition brought together 419 participants who made 8,222 observations of 961 different species, the results on iNaturalist).