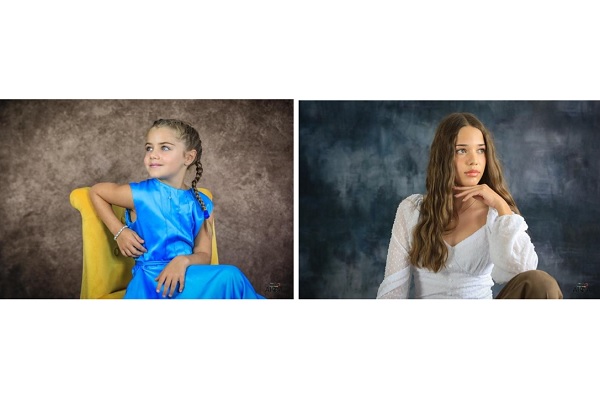 Lily and Lea; Credit: AIOA Academy
AIOA Academy has announced that two young Luxembourgers will represent the Grand Duchy during its first participation in the international competition "Princess of the Universe", which will take place in London (UK) on Sunday 17 September 2023.
Eight-year-old Lily and seventeen-year-old Lea have received training at Top Model Academy Luxembourg (a department of AIOA Academy). After having submitted their application and presentation video, the Luxembourgers and other candidates from around the world will meet for this international competition at the Doubletree by Hilton London hotel this Sunday.
During this international modelling showcase, candidates will don a princess outfit but also an outfit that represents their country. To do this, Top Model Academy Luxembourg has once again teamed up with local designer Yana Duschak. The outfits specially made by the designer will pay homage to Luxembourg traditions and colours. Luxembourgish writer Jemp Schuster will even sign the dresses with typically Luxembourgish quotes.
The Princess of the Universe competition was born out of an online modelling competition during the height of the COVID-19 pandemic in 2020. The aim was to provide a platform for models to help them develop their skills and showcase their talent to the world through video and photo tasks, while international borders were closed to stop the spread of coronavirus. The competition then developed into a major event and meeting point for young international fashion talents in London.