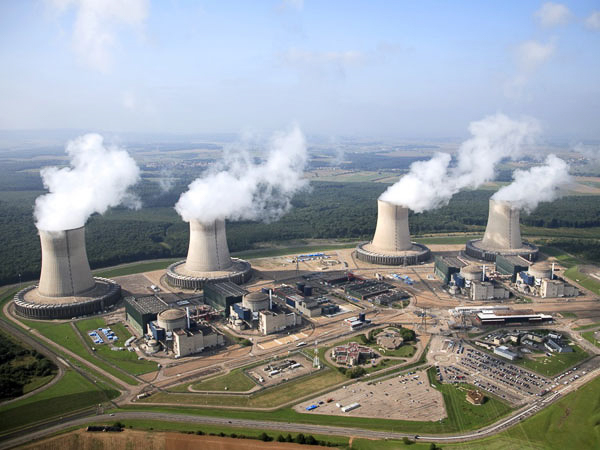 Cattenom Nuclear Power Plant;
On Wednesday 11 May 2022, the French authorities organised a nuclear accident simulation at the Cattenom Nuclear Power Plant, which is located just 20 kilometres away from Luxembourg City.
Luxembourg's High Commission for National Protection, the Radiation Protection Division of the Health Directorate, the Grand Ducal Fire and Rescue Corps and the Crisis Communication Department met at the National Crisis Centre in Senningen to take part in this simulation exercise.
In response to the scenario, which foresaw a water leak and a possible risk of radioactive releases with a potential impact on part of Luxembourg's territory, the Radiological Assessment Cell came together. Based on the radiological assessment, a crisis cell as well as a communication and information cell were activated. The departments and administrations represented in the Crisis Cell discussed the protective measures to be implemented at the national level, taking into account the scenario and the measures put in place by the French authorities. Eventually, the situation in the reactor stabilised and no releases occurred.
A liaison officer from the High Commission for National Protection was present at the Moselle prefecture in Metz to follow the exercise closely.