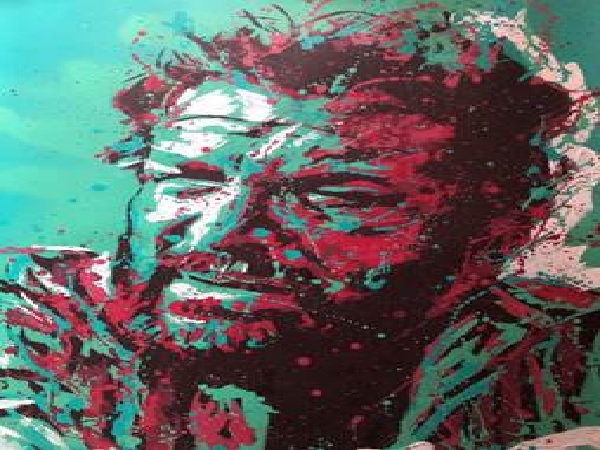 The works of Luxembourg street artist Raphael Gindt will be on display at an exhibition at the Artifact NYC creative space in New York (84 Orchard Street, New York, NY 10002), from 26 June to 7 July 2019.
Raphael Gindt, who resides in Leudelange in Luxembourg, started painting in the streets as a teenager until he became a professional independent artist. Established in the international Street Art scene, he is among the rising starts of the new generation of Street Art. The young artist is known for his creative way of using and mixing various styles and techniques. While most of his pieces are very expressive, others take up a rather surrealist look.
Gindt is also known for his deep and spectacular large-scale murals as well as for his more delicate glass sculptures. He applies paint onto various surfaces by dripping, splashing and spreading it with a palette knife. Each of his portraits represents people from a certain phase of his life.
In 2016, he also founded two non-profit organisations that promote artistic education (Street Art Culture A.S.B.L. and Urbano Limits a.s.b.l.). His urban artworks can be seen throughout Europe, including in Belgium, Germany, France, the UK and Luxembourg.
The opening of the exhibition will be held from 18:00 to 20:00 on Wednesday 26 June 2019 and the gallery will then be open from 12:00 to 18:00 on Wednesdays to Saturdays, until 7 July 2019.