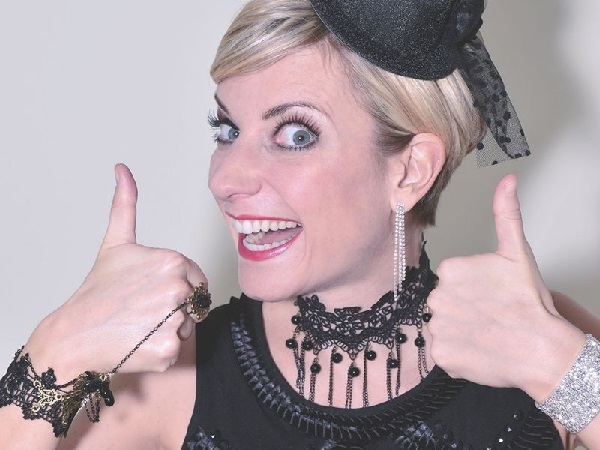 Credit: Adrienne Haan
Adrienne Haan will be performing two concerts for the European Delegation in Turkey and five concerts across China in the coming months.
To celebrate Europe Day, Adrienne Haan will present two concerts for the European Delegation in Turkey. The first will take place on Europe Day itself (9 May) in Ankara, accompanied by the Presidential Symphony Orchestra of Turkey, under the musical direction of Altan Kalmukoglu; the second will take place on 10 May 2019 at the Palais de France in Istanbul, accompanied by her pianist Benjamin Schaefer. These concerts feature songs in several European languages, now also including Swedish and Turkish, arranged for orchestra by Richard Danley.
The German-Luxembourgish artist will then travel to China, accompanied by Richard Danley, to perform five concerts at 1,200 seat-theatres all around the country. This new multilingual show, called "Broadway Rock Hall", features mainly Broadway Classics combined with songs from the American Songbook, French Chansons and German 1920s Evergreens. Richard Danley will play the piano. The China Tour 2019 will kick off on 15 June 2019.
As well as these international shows, Adrienne Haan will perform her new Weimar Berlin Cabaret "Berlin, Mon Amour" at the Triad Theatre NYC, on 22 and 29 May at 19:00 and on 5 June 2019 at 20:30. The show features French-Luxembourgish dancer and singer Magali Dahan, as well as Richard Danley on piano. It is directed by Barry Kleinbort and produced by Peter Martin and Joseph Barry.
For further information on these concerts and ticket links, see http://adriennehaan.com/tour-dates.