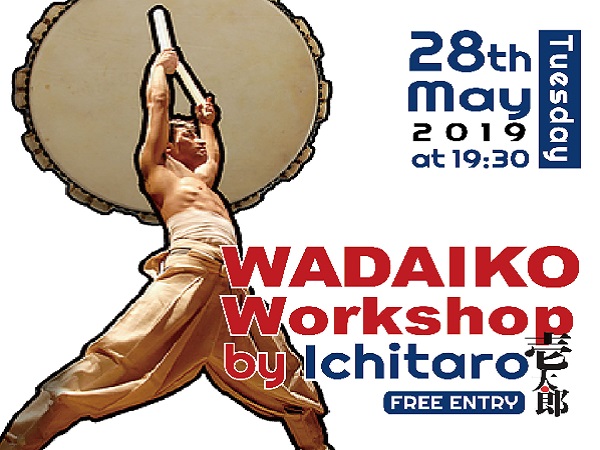 Details:
The Japanese Ladies' Association of Luxembourg is organising a "Wadaiko Workshop" on Tuesday 28 May 2019 at 19:30 at the salon of Mr Camille Kerger (17 Garerbierg, L-3334 Hellange).
During the free workshop, organised in collaboration with Luxembourg composer and musician Camille Kerger, Ichitaro will teach participants how to play "Wadaiko", also known as "Taiko" (Japanese drums).
Advanced reservation is required. For more information, contact the association via tel.: 271-26999 / 691-512729 or via e-mail: mail@jlaluxembourg.org.
Venue: Salon of Camille Kerger (17 Garerbierg, L-3334 Hellange)
Organiser: Japanese Ladies' Association of Luxembourg
Price: Free
Reservations: See above