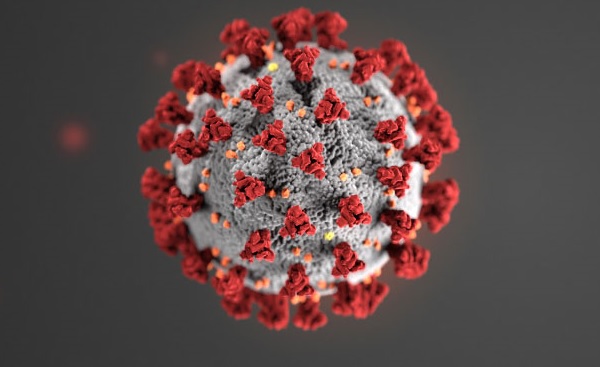 With the first phase of Luxembourg's COVID-19 crisis exit strategy already underway, it is worth looking at where the Grand Duchy currently stands in terms of crisis management compared to other countries.
The below comparison considers the timing and strictness of government measures in response to the COVID-19 (coronavirus) pandemic, as well as testing policies, data collection methods and exit strategies in Luxembourg and beyond. Whilst this article aims to provide an overview of the current global situation, it is important to note that different countries have taken contrasting approaches to reporting the number of cases and deaths as well as testing for coronavirus, thus making an accurate country-to-country comparison very difficult. Indeed, with healthcare competencies falling within the scope of responsibility of individual Member States, these aspects have differed even within the European Union (EU).
National Context
As mentioned above (and described in greater detail below), Luxembourg has already published details of the first phase of its exit strategy, ahead of other countries like Ireland and the United Kingdom (UK). The first case of COVID-19 in Luxembourg was confirmed on 29 February 2020, one month after the arrival of the virus in Europe (via France on 24 January). The infected individual had returned to the Grand Duchy from northern Italy before developing symptoms and testing positive for COVID-19. The first locally transmitted infections were not confirmed until 12 March when the number of cases in Luxembourg had reached twelve. The number of new infections continued to rise, reaching its peak on 25 March (234 new confirmed cases). Since then, Luxembourg has witnessed a regular decline in new infections; the most recent figures are 3,729 confirmed cases and 88 fatalities. On the other hand, Luxembourg's Ministry of Health confirmed that 3,123 individuals had recovered from the virus to date (27 April).
This flattening of the curve in Luxembourg has been attributed in part to an extensive testing policy. While testing was initially aimed at those returning from the initial risk areas (such as parts of China and northern Italy) or those with whom they had been in close contact and who presented COVID-19 symptoms, the health authorities expanded testing at the start of April to include anyone with symptoms of the virus. Systematic testing also began in care homes last week. To date, Luxembourg has carried out a total of 39,003 tests, making it one of the leading countries in Europe for COVID-19 population testing (i.e. number of tests per 100,000 people). In addition, the national authorities announced today plans to increase testing capacity to 20,000 tests per day in an effort to test the entire population within one month.
The first government measures (taken on 12 March) in response to the spread of the virus in Luxembourg included a ban on hospital and care home visits, public transport adaptations and the transition to teleworking. Temporary school closures along with further restrictions on travel and non-essential activities (including the closure of restaurants, cinemas, etc.) were announced mid-March before the Prime Minister declared a state of emergency, approved by the Luxembourg Parliament on 22 March 2020. Since the start of the crisis, various financial aid schemes have been set up to support the economy, as well.
One month later, on 15 April, Luxembourg's Prime Minister announced a three-phase national lockdown exit strategy. The first phase began last week, on 20 April, with the reopening of construction sites, DIY centres and recycling centres. The various municipalities also began distributing free masks (five per resident) to households by post, in line with the obligation to wear masks (or other face coverings) on public transport as well as in supermarkets and other establishments. From 4 May, final year classes at secondary schools are set to resume. The second phase will see all secondary school classes resume (alternately) from 11 May, while the third phase foresees the reopening of primary schools and creches from 25 May. Later phases will see the resumption of commercial activities and the reopening of restaurants, cafés and pubs, although timing depends on the evolution of the situation.
European Context
With the COVID-19 pandemic knowing no borders, the resulting health and economic crisis is far from being a purely national affair. Just as coronavirus has affected various countries in different ways, so too have the reactions of these countries differed.
Take Luxembourg's neighbours, for instance. France, where the first coronavirus case in Europe was confirmed at the end of January, closed all schools and universities as well as all non-essential public places and announced a strict lockdown in mid-March; these confinement measures will remain in place until 11 May at the earliest. A larger and more populated country than Luxembourg, France has carried out 325,821 tests and reported 128,339 confirmed cases and 23,293 fatalities to date (27 April); these figures include deaths which occurred in hospitals and other care establishments. 45,513 patients have already been discharged from hospital. Regarding a lockdown exit strategy, the French government is set to present a national deconfinement plan today, Tuesday 28 April 2020.
Germany, which recorded its first confirmed COVID-19 case on 27 January 2020, currently has 156,337 confirmed cases and 5,913 fatalities (including care home and hospital deaths); around 117,400 of these individuals are believed to have recovered from the illness. The comparatively low number of coronavirus-related deaths in Germany has been attributed to extensive testing (an estimated 120,000 per day) and a high number of intensive care beds (around 40,000). In mid-April, the German government and federal states agreed to gradually reduce social distancing measures and, as of 27 April, the wearing of face masks on public transport and in shops is obligatory in almost all federal states. Restrictions will remain in place until 3 May inclusive, after which schools and hairdressers will reopen gradually and certain shops and car dealers may reopen. The ban on large-scale events remains in place until 31 August 2020 at the earliest. Germany also recently became the first European country to conduct nationwide testing for COVID-19 antibodies to see which individuals have contracted the virus.
In Belgium, where the first confirmed case was reported in early February, a total of 47,334 people have tested positive for COVID-19 to date (27 April), of which 7,331 have died and 10,943 have recovered. Unlike several other countries, Belgium includes statistics for coronavirus-related deaths reported both in hospitals and in the community (i.e. in care homes or at home). Since 10 April, the authorities have carried out 72,923 COVID-19 tests as part of the systematic testing of care home residents and staff. Nevertheless, population testing remains limited to specific people, namely those presenting severe symptoms. The country has reported carrying out around 10,000 tests per day. Containment measures, which were introduced in mid-March, will remain in place until 3 May. In the first phase of its three-stage deconfinement strategy, announced on 24 April, Belgium will allow non-essential companies to return to work and a return to normal public transport schedules (masks are obligatory) from 4 May. Shops (except for hairdressers) may reopen on 11 May. Phase two, starting on 18 May, will see students return to school (maximum 10 students per classroom), while phase three foresees the gradual reopening of restaurants, bars and cafés from 8 June. Larger public gatherings such as festivals remain banned until 31 August at the earliest.
The end is also in sight for one of Europe's worst-hit countries: Italy recently announced plans to come out of lockdown (in place since 8 March), in stages, from next week. The country reported its first two COVID-19 cases in Rome on 31 January. The northern Italian region of Lombardy quickly became the country's coronavirus epicentre; on 8 March, the Italian government put the region and nearby regions under lockdown before extending these measures to the whole country two days later. As part of its exit strategy, the country's factories and construction sites are set to reopen from 4 May, although schools, restaurants and other establishments remain closed. As of 27 April, Italy's Ministry of Health had confirmed a total of 199,414 positive cases and 26,977 resulting deaths; on the other hand, 66,624 patients have recovered from the virus so far. The total number of tests carried out to date is 1,789,662.
Similarly, Spain, another of Europe's worst-hit countries, recently begun easing restrictions with residents under 14 now permitted to leave the house for one hour per day (within one-kilometre distance) after six weeks of lockdown; the government will look at loosening restrictions further next month. The country recorded its first confirmed COVID-19 case the same day as Italy and now counts 210,773 cases and 23,822 fatalities (27 April); a total of 102,548 have recovered. However, Spain's testing policy mainly targets individuals with severe symptoms and thus actual figures may be significantly higher. The same applies to death statistics, since not many coronavirus-related deaths outside hospitals are recorded.
For its part, the Czech Republic, which was one of the first countries in Europe to close its borders in response to COVID-19, began reopening its shops earlier this month as part of a five-step lockdown exit strategy. The country, which reported its first confirmed case on 1 March, declared a state of emergency even before its first coronavirus-related death and by 11 March, schools and non-essential shops were closed and public events banned. To date, 7,449 individuals have tested positive for COVID-19, of which 223 have died (figures include deaths in and outside of hospital) and 2,842 have recovered. The country has carried out 226,255 tests so far.
Likewise, Norway has begun gradually easing restrictions imposed on 12 March to combat the pandemic. The first confirmed national case was recorded on 26 February and the first fatality was recorded the same day on which the government introduced various safety measures. As of 27 April, the Norwegian authorities have carried out 164,316 tests and reported 7,599 confirmed cases and 206 deaths (including those in hospitals and other care establishments); reportedly, 32 individuals have recovered from the illness. The country's relatively low mortality rate has been attributed, as in Germany, to extensive testing. As part of its progressive lockdown exit strategy, Norway's nursery schools reopened last week, while most pupils are set to return to primary school this week (from 27 April) although classes are limited to a maximum of 15 students. Hairdressers are also permitted to reopen, whilst measures related to bans on sporting and cultural events and social distancing remain in place.
While some European countries such as those listed above prepare for a gradual easing of restrictions, the end of lockdown seems further away for others. Across the Channel, the United Kingdom and Ireland have taken contrasting (and at times controversial) approaches to their respective crisis responses, despite sharing a geographical border. Having reported its first confirmed COVID-19 case on 29 February (the same day as Luxembourg), Ireland proceeded to cancel its annual St Patrick's Day parades and festivals, as well as schools, universities and childcare facilities from mid-March. These measures are currently in effect until 5 May 2020 at the earliest. On 20 March, Irish President Michael D Higgins signed into law an emergency bill allowing the state to ensure these measures were being respected. There has been controversy concerning testing delays (the aim had been to carry out 100,000 weekly tests at this stage) and a lack of transparency related to the planned introduction of a contact tracing application in Ireland next month. Such concerns have cast doubt on the timing of lifting lockdown measures. As of 27 April, a total of 19,648 confirmed cases and 1,102 deaths had been reported in Ireland; fatalities include those reported in community residential settings, such as care homes. Indeed, the authorities have carried out 37,000 tests in care homes alone and the country's hospitals reportedly had 139 available intensive care beds as of Sunday. The number of people believed to have recovered from the illness stands at 9,233. Regarding a yet to be confirmed lockdown exit strategy, there has been debate over the potentially divisive nature of reopening certain sectors of the Irish economy and not others.
Similarly, the UK has been criticised for a lack of testing in comparison to other countries, such as Germany. The first confirmed cases in the UK were reported in England on 31 January. Up until mid-March, it was all but business as usual for the UK whose leaders were discussing the idea of so-called herd immunity before taking the decision to close schools, restaurants, pubs and most other establishments on 20 March. It was not until 25 March, however, that the UK Parliament approved emergency legislation allowing the government to restrict public gatherings, shut down businesses and enforce other lockdown measures aimed at containing the spread of coronavirus. Having carried out 719,910 tests to date, the country reported a total of 157,149 confirmed cases and 21,092 fatalities as of 27 April. 809 people are believed to have recovered so far. From 10 April, statistics for positive COVID-19 tests also include those of healthcare workers and their households. Unlike countries like Belgium, UK COVID-19 death figures (for the most part) do not include deaths outside hospital – despite the World Health Organisation's (WHO) recent warning that almost half of coronavirus deaths in Europe take place in care homes. Like in Ireland, there is currently no planned date for an easing of restrictions (including school reopenings) in the UK.
Unlike many other countries, Sweden, which also confirmed its first case in late January but did not record any coronavirus-related deaths until 11 March, has avoided imposing a lockdown and is considered one of the countries with the least strict measures in response to the COVID-19 pandemic. The government opted for a series of recommendations encouraging teleworking and social distancing, advising elderly people to stay at home and advising against unnecessary travel. Concerning testing, the Swedish authorities switched to targeted testing in mid-March (testing only the elderly, severely ill and healthcare staff) and are reportedly carrying out around 20,000 weekly tests at present. As of 28 April, the country counted a total of 19,621 confirmed COVID-19 cases and 2,355 resulting deaths; it is believed that 1,005 individuals have already recovered.
International Context
Across the pond, the United States (US) reported its first confirmed COVID-19 case in late January. Since then, the number of cases (and resulting deaths) has continued to rise, with the US, which has the world's third largest population, now having the highest number of confirmed cases in the world (988,469 out of a confirmed global total of over three million as of 28 April). The virus has also resulted in 56,253 deaths in the US, whose authorities have reportedly carried out a total of 5,593,495 tests to date; 111,583 people are believed to have already recovered. Nevertheless, there have been complaints over a lack of testing in care homes as well as insufficient testing capacity in general, so the actual number of cases may be higher than reported. As in countries like Germany, testing, statistics and measures vary according to the different states. For instance, some states, such as Oklahoma, Georgia, Alaska and South Carolina, have already begun easing restrictions to restart their economies. The economic impact of the pandemic has been especially severe, as illustrated by the fact that US unemployment claims reportedly reached 26.4 million, which represents over 15% of the country's workforce, between mid-March and last week.
Canada, which also reported its first confirmed COVID-19 case at the end of January, currently counts 48,500 cases (27 April) and 2,707 deaths. The Canadian authorities have carried out tests on a total of 733,705 people to date. Quebec was the first province to declare a state of emergency on 12 March; a few days later, all of Canada had entered a state of emergency. In mid-April, Prime Minister Justin Trudeau warned against the premature reopening of the economy. On 23 April, he announced a $780 million strategy to tackle the virus through vaccine and treatment research, clinical trials and expanded testing.
On the other side of the globe, New Zealand has gained a lot of media attention recently for its claims to have eradicated the virus on its national territory. The country reported its first COVID-19 case on 28 February and, as of 28 April, counts a total of 1,472 cases (including confirmed and probable cases) and 19 deaths; it is believed that 1,214 people have recovered from the illness. The authorities have carried out 126,066 tests to date (27 April). New Zealand closed its borders to non-residents on 19 March before it entered a strict nationwide lockdown on 26 March, which foresaw the closure of all parks, beaches, schools, bars and restaurants. Residents were required to stay at home and interact only with members of their households. Yesterday (27 April) saw an easing of restrictions as the country moved back down from level 4 (highest) to level 3 on its alert level system; level 3 foresees the reopening of the economy, i.e. shops, restaurants and schools albeit on a smaller scale than normal. Prime Minister Jacinda Ardern confirmed that social interaction and movement restrictions remained in place.
To take one final example, China, where the virus is believed to have originated, recently began reopening its schools under strict control measures. The first cases of COVID-19 in China, and indeed worldwide, were reported on 27 December 2019 in Wuhan, the capital of Hubei province. There has been controversy over perceivably delayed responses by the local authorities at the beginning of the outbreak, as well as allegations of censorship and under-reporting of figures. Nevertheless, official statistics currently stand at 83,938 confirmed COVID-19 cases and 4,637 deaths; reportedly, 78,379 people have recovered from the virus. The Hubei authorities partially lifted the lockdown (in place since 23 January and followed by similar lockdowns across the country) on 19 March. As the number of new infections began to fall, China turned its attention to supporting the global fight against the COVID-19 pandemic by sending tests, equipment and experts abroad.
Evidently, such comparisons are challenging with countries varying in size and wealth, possessing different healthcare systems and pursuing different testing, data collection and statistical reporting methods. Nevertheless, it is hoped that this article can contribute to providing a general overview of the global situation and various national leaders' responses to this unprecedented challenge.