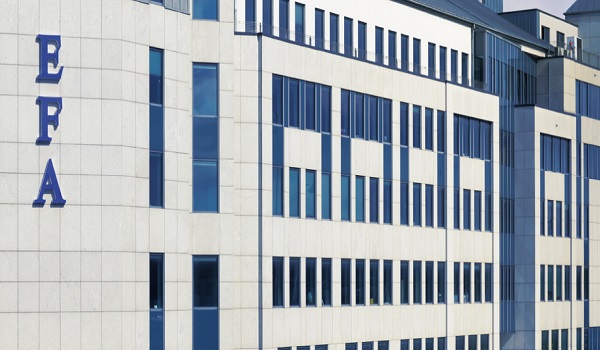 Credit: EFA
European Fund Administration (EFA), a leading assets servicing company in Luxembourg, announced today that it has signed the United Nations-supported Principles for Responsible Investment.
The Principles for Responsible Investment (PRI) are widely recognised as the leading global framework for encouraging positive environmental, social and governance (ESG) practices in investment strategies. For EFA, becoming a signatory to the PRI is a natural step after joining the UN Global Compact, in which signatories commit to aligning their operations and strategies with ten principles in the areas of human rights, labour, environment and anticorruption.
Since its foundation in 1996, EFA has taken ESG matters seriously and, since 2018, it has been awarded the Gold level by the independent Ecovadis label. This allows asset managers with sustainable investment strategies to keep a high-level of ESG along all the value chain of their funds.
Noel Fessey, CEO of EFA, commented: "We believe that what we do today – individually and collectively – shapes our world's future. We believe that we have a responsibility to help shape a better, sustainable future. With this signature, we declare that the EFA supports those in the fund industry who want to make a difference".
Fiona Reynolds, CEO of PRI, added: "Service providers such as EFA play a pivotal role in strengthening the integration of ESG across the investment chain. We're very pleased to welcome EFA as a signatory to the PRI, and applaud their commitment to adhere to our principles in supporting institutional investor clients in Luxembourg and beyond. We look forward to working with the team".