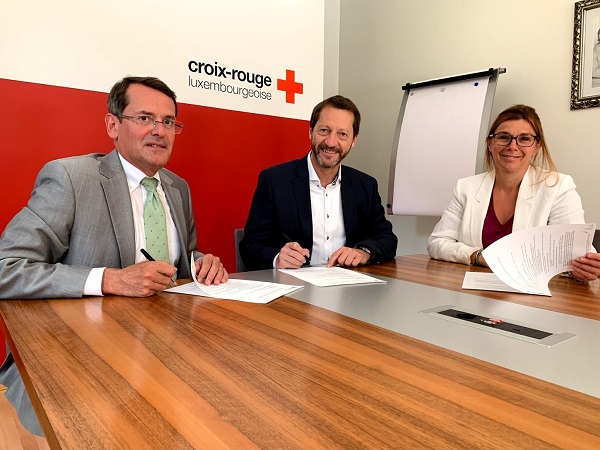 (L-R): Michel Simonis (Luxembourg Red Cross CEO); Gerry Wagner (CEO Arval Luxembourg); Catherine Gapenne (Director of Aid and Care Services of the Luxembourg Red Cross);
The Aids and Care Service of the Luxembourg Red Cross (affiliated to the Help network) has formalised its partnership with Arval Luxembourg for the operational leasing of a fleet of nearly 750 vehicles that will allow Red Cross teams Luxembourg to fully fulfill their mission throughout the Grand Duchy.
The signature of the partnership is the result of several months of work by the Arval Luxembourg team who have combined the expertise of its various departments to respond to what they described as the most demanding criteria imposed by such a partnership.
According to Gerry Wagner, Managing Director of Arval Luxembourg, "it is a great pride and honour for the whole Arval Luxembourg team to have been able to win the trust of the Aid and Care Service of the Luxembourgish Red Cross. The quality of daily service and customer satisfaction will remain our main concerns".