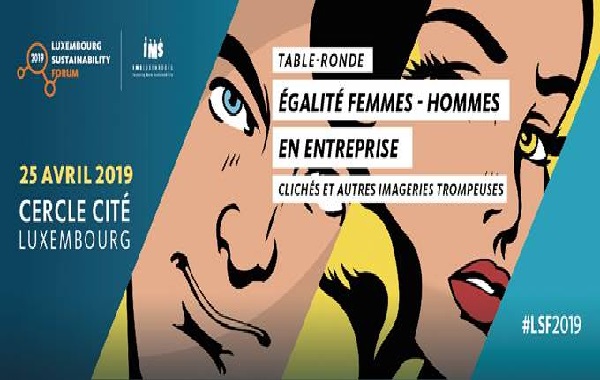 The IMS has unveiled another part of the programme for this year's Luxembourg Sustainability Forum: a gender inequality debate from 15:30 on 25 April 2019 at Cercle Cité.
On the agenda this year will be activities centred around gender equality within companies. Catia Fernandes, Coordinator of the Luxembourg Diversity Charter at IMS Luxembourg, will moderate a decoding and debate session with high-level specialists on gender inequality based on stereotypes and social representations.
Participating in the debate will be Inès Dauvergne (diversity and inclusion expert, stereotypes specialist), Raphaël Liogier (philosopher and sociologist), Aurélien Mayer (illustrator) and Anne-Sophie Minaldo (Corporate Citizenship Department Manager at KPMG). The round-table will be held in French with simultaneous translations into English.
The event is open to everyone, via registration and free of charge. For more information and registration, visit http://imslux.lu/fra/agenda/125_luxembourg-sustainability-forum-2019.