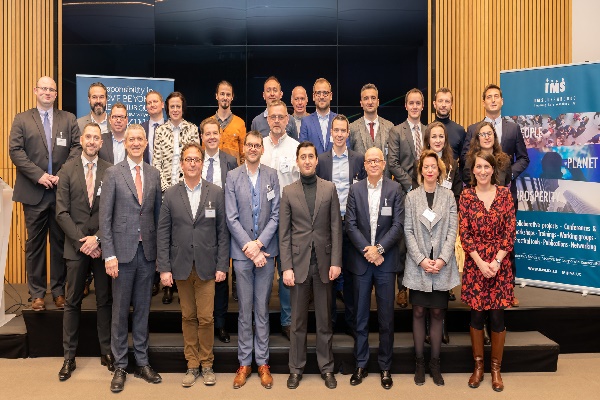 Credit: IMS
IMS, a network with more than 135 members, has welcomed 22 new organisations.
A dozen ongoing projects, a growing team and concrete solutions are the ingredients of success for IMS, which stands out in Luxembourg as the reference network for Social Responsibility.
On Tuesday, more than twenty new companies joined the network and as such expressed their commitment to engage in a responsible approach. These organisations were as follows: Akt One, Auchan, Bonn Steichen & Partners, Bunker Palace, CNDS, Elior, eProseed, Fidelity International, Fiducial Office Solutions, Foyer, GillesGalichet-Consulting, LLC Re Management Luxembourg, Maâ-Oui!, Moovee, Movesion Luxembourg, MUDAM, myfood France, Shime, Signa Groupe, Solar Screen, Taleo Consulting and ValorLux.
IMS is also launching two new innovative themes at the beginning of this year. The network will focus on the problem of information overload related to digital tools within companies via the Info Flow Savy project, trying to identify the source of the problem and find alternatives. A second topic - Digital Explorer - will focus on the impact of the digitisation of trades and the way the younger generations look at the evolution of the market and functions. This last project will be carried out in partnership with CARE, within the framework of the DayCARE initiative.