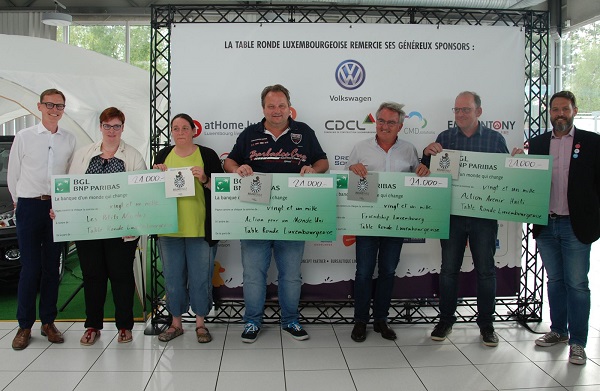 On Wednesday, the Table Ronde Luxembourgeoise announced that the Duck Race 2017 had raised a total of €84,000 for charities, €21,000 more than last year's total.
The annual charity event, run in the Pétrusse valley, saw its 16th edition this year.
The total raised was donated equally to four charities at an event on 14 June held at Garage Losch in Junglinster: Les Petits Nicolas Asbl, Friendship Luxembourg Asbl, Action Avenir Haiti and Action for a United World Asbl all help sick and disadvantaged children.
In addition, the "sponsors" of the first 50 ducks that crossed the finish line were presented with their prizes, including a bioethanol stove (3rd prize), a Trek electric bike (2nd prize) and Volkswagen UP! "Beats Edition" (1st prize).
The slogan of La Table Ronde Luxembourgeoise is "we care for kids".