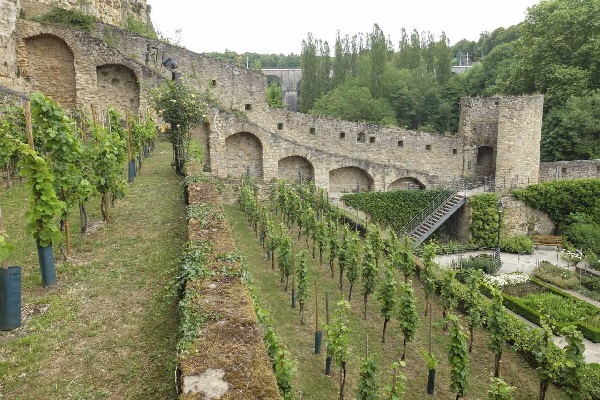 Details:
 Guided Tours Planned for the Klouschtergaart
The Ville de Luxembourg (VdL) has organised guided tours of the "Klouschtergaart" to take place on 13 July, 10 August and 14 September 2017.
The VdL regularly organises guided tours of the Klouschtergaart, which is located at the foot of the Bock rock in Luxembourg-Grund and dedicated entirely to plants traditionally grown in Luxembourg, to raise awareness of the garden amongst the public.
The garden of about 3,000m2 benefits from a very special micro-climate and contains more than 60 species, including the grass of Sainte-Barbe, Jerusalem artichoke, the anthémis of the dyers or the adzuki bean.
During these visits, the gardener of the Klouschtergaart, along with park officials, guide visitors through the garden, explaining the different ways of harvesting the seed and the importance of traditional agrobiodiversity for the survival of species, as well as sharing their tips and tricks in plant cultivation.
The next guided visits will take place from 1100 to 1300.
Photo by VdL.
Venue Klouschtergaart in Luxembourg-Grund
Organiser VdL
Price Admission is free
Reservations registration is not required.
URL 
Info  
Price: 0
Reservations: 0