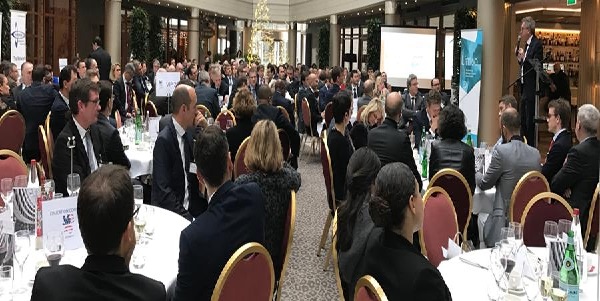 Details:
 The American Chamber of Commerce in Luxembourg (AMCHAM) will hold its annual Christmas lunch on 11 December 2017 at Sofitel Kirchberg, from 1200.
Keeping with tradition from the past two years, AMCHAM has invited Minister of Finance Pierre Gramegna to its annual annual Christmas lunch.
At the lunch, Minister Gramegna will preview the Luxembourg Government national budget for the new year and visit with AMCHAM members.
AMCHAM has decided to expand this Christmas lunch event by inviting other English-speaking business organisations to join members for this special day.
Venue Sofitel Kirchberg (4, Rue du Fort Niedergrunewald Quartier Européen Nord Plateau de Kirchberg 2015 - Luxembourg)
Organiser AMCHAM
Price €65 for both AMCHAM Members and Non-Members
Reservations http//www.amcham.lu/events/event-detail/?user_events_pi1%5BshowUid%5D=433&user_events_pi1%5BbackHash%5D=L2V2ZW50cy8%3D
URL 
Info  
Price: 0
Reservations: 0