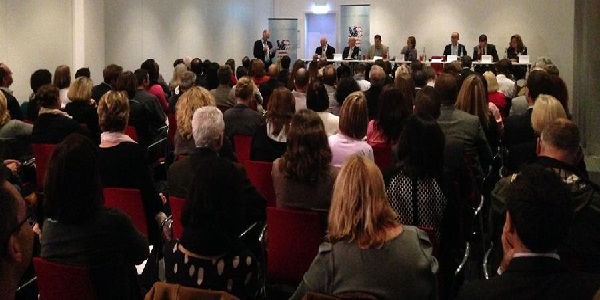 Details:
  The American Chamber of Commerce in Luxembourg (AMCHAM) will host a meeting with politicians on 27 September 2017 at ING Luxembourg, from 1900.
AMCHAM, in collaboration with ING, have organised an event for English-speaking foreign residents to meet politicians from the six principle political parties in Luxembourg. The aim is to involve English-speaking residents more in the country's decision-making processes.
The senior politicians present will each offer a 7-minute presentation on why foreign and Luxembourg nationality voters should vote for their respective political parties in the October Communal elections.
This "speed dating" format will be followed by Q&A between the politicians and the audience and then a cocktail networking. The event will be live streamed on social media.
All English-speaking business and networking organisations in Luxembourg are invited to join as co-sponsors with their members for this free public service event.
Venue ING Luxembourg (26, Place de la Gare L-1616 Luxembourg)
Organiser AMCHAM
Price Free
Reservations http//www.amcham.lu/events/event-detail/?user_events_pi1%5BshowUid%5D=445&user_events_pi1%5BbackHash%5D=L2V2ZW50cy8%3D 
URL 
Info  
Price: 0
Reservations: 0