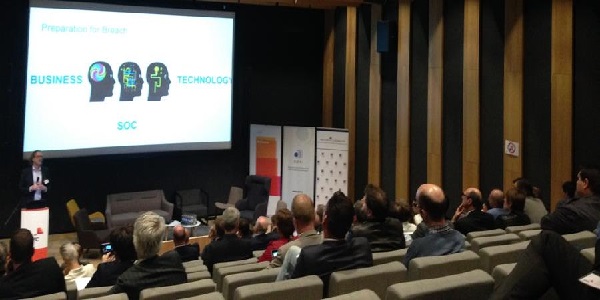 Details:
 The American Chamber of Commerce in Luxembourg (AMCHAM) will host an event on "Resourcing IT Who Do We Need and How Do We Get Them" on 26 September 2017 at PwC Luxembourg, from 1900.
AMCHAM, in collaboration with APSI and PwC, will open discussions on what is required in Luxembourg to attain the trained IT employees the country needs to fulfil its vision in this sector.
The IT sector and indeed the total number of IT skilled IT jobs throughout the Luxembourg economy are growing rapidly and many companies are experiencing difficulties because of delays hiring and resourcing the IT employees they need.
The evening seminar will offer a focussed discussion on the multiple solutions to Luxembourg's shortage of trained employees in the IT sector.
Venue PwC Luxembourg (2, rue Gerhard Mercator L-2182 Luxembourg)
Organiser AMCHAM; ASPI; PwC
Price Free for AMCHAM Members and €36 for Non-Members
Reservations http//www.amcham.lu/events/event-detail/?user_events_pi1%5BshowUid%5D=444&user_events_pi1%5BbackHash%5D=L2V2ZW50cy8%3D
URL 
Info  
Price: 0
Reservations: 0