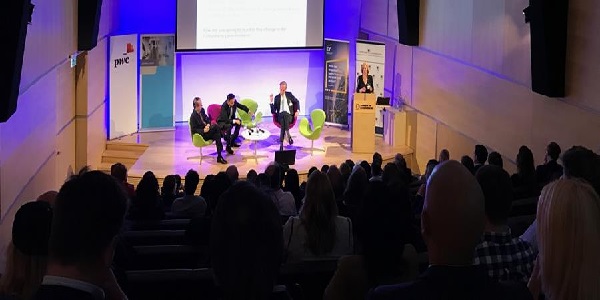 Details:
  The American Chamber of Commerce in Luxembourg (AMCHAM) will host an event on "Making Diversity Work in Business and Government What to Do and How to Do It" on 20 September 2017 at the Banque de Luxembourg, from 1900.
AMCHAM, in collaboration with Network, will open discussions and debate on the topic of gender- and culturally-balanced teams and how they often perform better than comparable homogenous organisations.
The event will provide a platform for discussion regarding the power in and potential profits from a diverse and gender-balanced workforce. The panel will cover opportunities to further capitalise on the diversity we see in Luxembourg.
The organisers hope to inspire organisations to further embrace and empower multicultural, multilingual, multigenerational and gender-balanced teams and processes.
Venue Banque de Luxembourg (14, boulevard Royal L-2449 Luxembourg)
Organiser AMCHAM; Network
Price Free for AMCHAM Members and €36 for Non-Members
Reservations http//www.amcham.lu/events/event-detail/?user_events_pi1%5BshowUid%5D=446&user_events_pi1%5BbackHash%5D=L2V2ZW50cy8%3D 
URL 
Info  
Price: 0
Reservations: 0