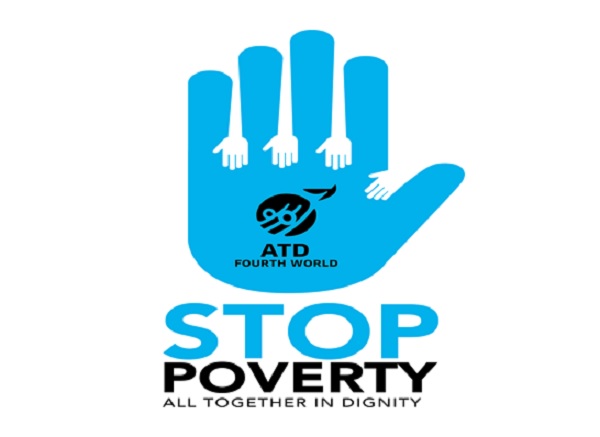 Details:
 ATD Quart Monde has announced a number of dates in 2017 of events being held in Luxembourg that are linked with a world-wide call for action to overcome poverty and aim for peace.
In memory of Joseph Wresinski and his work a worldwide call to action was launched, which is a nonviolent response to the violence of misery. He has encouraged many distressed people to break the silence, to act with others, and to make themselves heard.
Joseph Wresinski, founder of the movement, was born in France in 1917 in an internment camp. His life was marked by the experience of bitter poverty. Together with the inhabitants of an emergency settlement on the outskirts of Paris, he founded ATD Quart Monde in 1957, a movement which is active against the exclusion and discrimination of the poor. 30 years ago, on 17 October 1987, 100,000 people at the Trocadero in Paris followed Joseph Wresinski's call for a non-violent struggle against misery and became the initiators of the world day for overcoming poverty. It was recognised by the United Nations in 1992 and since then has been an annual occasion to raise awareness for the struggle to overcome poverty.
of the 2017 Worldwide call for action can be seen at www.atd-quartmonde.org/stop-pauvrete
In cooperation with the "Center Culturel de Rencontre Neimenster" (CCRN), 17 October 2017 is to be celebrated in Luxembourg with various events.
On 17 October @ 2000 concert "Unissons nos voix" -  Eglise St. Jean, Luxembourg-Grund
On 17 October @ 1830 vernissage of the exhibition «Une nouvelle humanité sans misère verra le jour ...» in the Neumünster chapel until 5 November 2017
On 25 October @ 1930 conference on culture in the fight against poverty, in the Salle José Ensch
Venue Neumünster chapel, Abbaye de Neumunster, Luxembourg-Grund
Organiser ATD Quart Monde
Price see website
Reservations see website
URL Further details about the exact programme sequence will be published online at www.atdquartmonde.lu
Info  
Price: 0
Reservations: 0