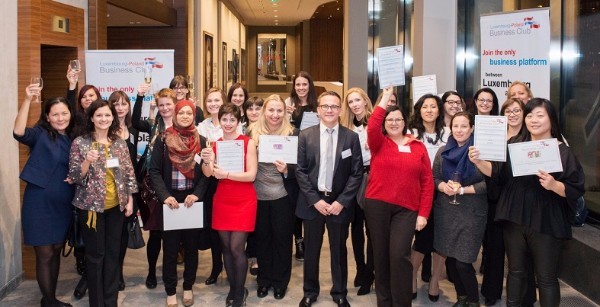 Details:
  The Luxembourg-Poland Business Club, in partnership with AMCHAM, has announced the beginning of registration for the 4th edition of their Entrepreneurial Women Project, with the first session scheduled for Saturday 30 September 2017.
The Entrepreneurial Women Project has been a great success in the previous years and is the only event of its kind entirely taught in English in Luxembourg currently.
The cycle of workshops particularly designed for women give all the participants a unique opportunity to work with highly regarded and experienced trainers from global consulting and legal advisory companies.
The Entrepreneurial Woman Project targets over 12 core business topics, including
- Types of Business Entities
- Idea Generation
- VAT and Taxation
- Business Model Canvas
- Fundraising and credits for start-ups
- Project Management
- Coaching and Networking
- Marketing
- Business Plan, and more
With the first session on 30 September, the others are scheduled for 7, 14 and 21 Octover, as well as on 4 and 11 November 2017.
Participants will take a first step towards gaining confidence in becoming professionally independent on the Luxembourg market.
 
Over 45 hours of lectures, case studies and hands-on workshops will be complemented by testimonials from some of the successful entrepreneurs from the Luxembourg business scene.
As in the previous years, the event is being organised under the patronage of the Ministry of Economy of Grand Duchy of Luxembourg and the Polish Embassy in Luxembourg, with the support of KPMG and Arendt & Medernach.
Interested women are invited to join the Entrepreneurial Woman Project Facebook group where they can interact with participants from previous editions and learn more about their experience.
Venue tbc
OrganiserThe Luxembourg-Poland Business Club, in partnership with AMCHAM 
Price The cost for participants (until 15 September) €195 (€150 for LPBC members).
Reservations For more information about the registration and the schedule, see www.lpbc.lu/entrepreneurial-woman-project-2017
URL 
Info  
Price: 0
Reservations: 0