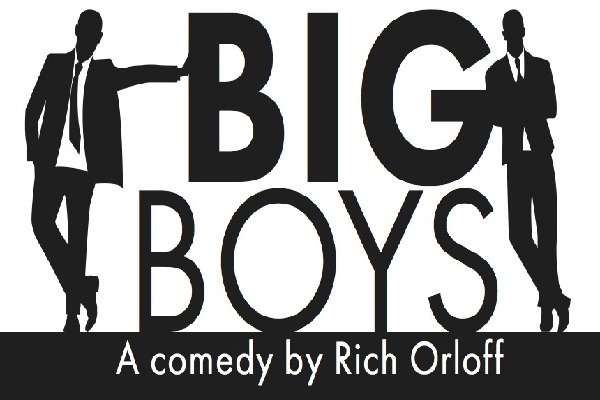 Actors Repertory Theatre Luxembourg has announced a performance of the corporate comedy "Big Boys" by Rich Orloff, to take place between 16 and 19 November 2017 at Arendt House in Kirchberg.
Rich Orloff's comedy Big Boys, described by The New York Times as 'rip-roaringly funny', satirises corporate culture and pokes fun at the peculiarities of the business world.
This two-character award winning comedy follows the relationship between a self-satisfied, grandiose, amoral and very successful boss, Victor, and his insecure, moral, eager-to-please and very unhappy assistant, Norman. Their working relationship at first appears relatively normal but descends quickly into a wild comic ride. Who will win their madcap competition over how the business should be run?
Actors Rep Associate Artistic Director Christine Probst directed Maximillien Jadin (making his Actors Rep debut) as Norman and Actors Rep Artistic Director Erik Abbott as Victor. Jadin, a Luxembourgish actor trained at the American Musical and Dramatic Academy in New York, was most recently seen in Codename: Ashcan at Théâtre National du Luxembourg (TNL), where he also appeared in in Den Ubu als Kinnek, Coco Chanel.
Performances will take place on 16 - 18 November at 20:00 and on 19 November at 15.00.
Tickets cost €20 for adults and €10 for students and are available for all performances, including a limited number for the Thursday 16 November performance.
Tickets can be purchased via tel.: +352 35 63 39 or email: ActorsRep.tickets@gmail.com.