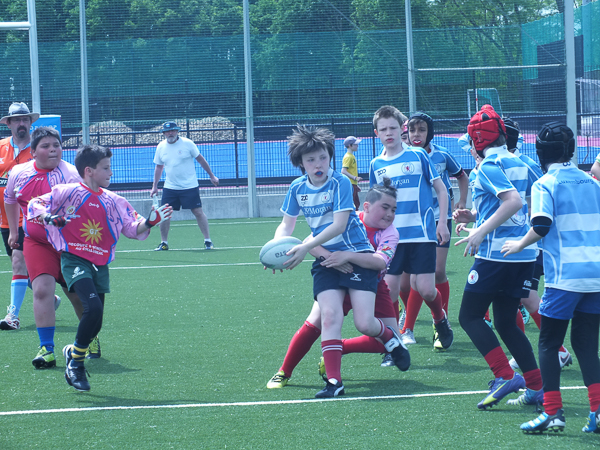 Preparations are in full swing for the annual J.P Morgan U12s Rugby Tournament at Cessange on 27 May, with organisers expecting as many as 300 players to take part.
"This is our biggest event ever", said RCL development officer Paul Sweetnam. "We are expecting 16 U12 teams from six countries and anticipate over 700 people to be present on the day".
Matches start at 10:00 with the final at around 14:30. The tournament is then followed by RCL Seniors v German professional Club RG Heidelberg.
More professional players will be on display this Saturday also at Cessange when the RCL Seniors play Heidelberger RK at 15:00.
20 May, 15:00 -- RCL v Heidelberger RK
27 May, 10:00-15:00 -- JP Morgan International U12s Tournament
27 May, 15:00 RCL v RG Heidelberger 15:00