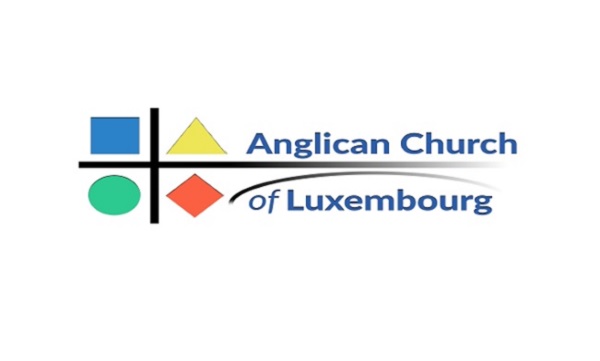 The Anglican Church of Luxembourg has announced details of its Services and Carol Concert over the Christmas period; these will all be held in the Konvikt Chapel (5 avenue Marie-Thérèse in Luxembourg City).
Christmas Services 2017
Sunday, 10 December
- 11:00: Family Carol Service (followed by bring and share lunch)
Sunday, 17 December
- 19:30: Carol Concert with the Anglican Church choir and friends: Intermedii vocal ensemble, South Philharmonic Orchestra, Directed by Ovidiu Dragan: J.S. Bach, G.Fr. Händel, R. Pearsall, H. Berlioz, J. Rutter, traditional carols. There will be a retiring collection in aid of the charities which the Church supports. All are welcome afterwards for mulled wine and mince pies.
Thursday, 21 December
- 18:30: Blue Christmas service - a reflective service for those who are finding Christmas difficult for whatever reason (see below).
Sunday, 24 December, Christmas Eve
- 09:30: Holy Communion service;
- 16:00: Christingle service for families (in aid of the Children's Society)
- 23:00: Midnight Eucharist
Monday, 25 December, Christmas Day
- 10:30 Holy Communion service

For further details, see www.anglican.lu
Blue Christmas Service
Christmas can be a painful time for some of us. It may be the first Christmas without a loved family member who has died; or the first after divorce; it may be a time that has always been difficult. As expats, we may find ourselves unable to join our families this year. For some, Christmas is simply a lonely time.
The constant refrain in the media, in shopping malls and at Christmas markets, and in churches and homes, emphasising the happiness of the season and getting together with family and friends, reminds many people of what they have lost or have never had. The anguish of broken relationships, the insecurity of unemployment, the weariness of ill health, the pain of isolation – all these can make us feel very alone in the midst of the celebrating. For some of us, our spirits sink as the days grow shorter. We feel the darkness growing deeper around us. We need the space and time to acknowledge our sadness and concern; we need to know that we are not alone. We need encouragement to live the days ahead of us. For these reasons, the Anglican Church of Luxembourg will be offering a special 'Longest Night' or Blue Christmas service.
All are welcome to join with the Anglican Church of Luxembourg in sharing and hearing prayers, scripture, and music that acknowledge that God's presence is for those who mourn, for those who struggle – and that God's Word comes to shine light into our darkness. At the end of the service a prayer ministry team will be available to pray for anyone who would value extra prayers.
As always everyone, regardless of church background (or lack of it), is welcome.