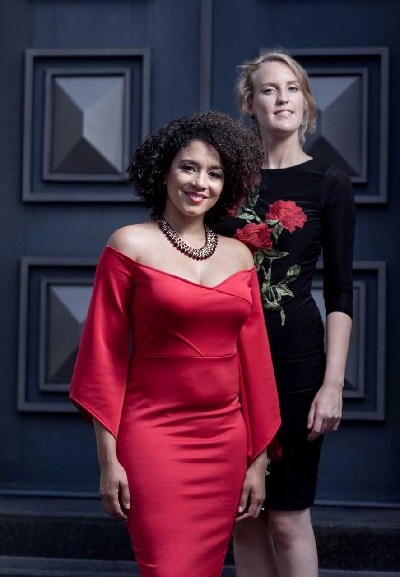 Credit: Javier Celado
Following the success of their first album, Duo Rosa will be presenting a preview of their latest work "American soul" on 13 December at Neimënster from 20:00.
Duo Rosa, made up of Dominican-Luxembourgish soprano Stephany Ortega and Belgian pianist Léna Kollmeier, will preview their second album composed mainly of American melodies, Broadway songs and cabaret titles.
In 2016, the Duo Rosa released their first album "Return" at the Philharmonie Luxembourg and began an international tour through Europe, the United States and the Caribbean in places as prestigious as Carnegie Hall in New York, La Monnaie in Brussels, Ateneo de Madrid or the Palace of Fine Arts in Santo Domingo. The album, mixing European and Latin American works, enthused the audience and received great criticism from the international media. Encouraged by this success, the Duo Rosa launched the recording of his second album, "American Soul", in January 2018.
The proceeds from this upcoming concert will support the next recording of the duet.
Tickets cost €25. Information and tickets are available at www.neimenster.lu.