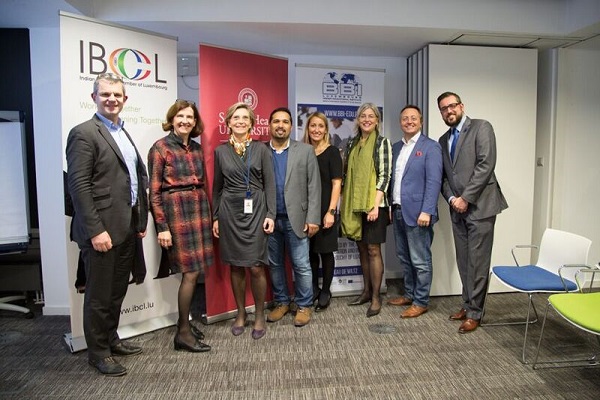 A big crowd met at Deloitte premises on Tuesday 5 December 2017 for a Meet & Match event between students from the University of Luxembourg, Sacred Heart University and BBI and companies searching for English-speaking interns.

The event organised by Indian Business Chamber Luxembourg (IBCL), aimed at bringing forward the extent and excellence of the English speaking Higher Education in Luxembourg.
"Luxembourg offers now a complete range for English speaking expats' children from kindergarten to university degrees" explained Josiane Entringer, Deputy Director of the Ministry of Higher Education.

Barbara Daniel, national co-ordinator for Luxembourg's Euroaxess network, kicked off the students' presentations and the subsequent matching with the companies present on site. "It's great to be able to address so many skilled and talented students in one single evening" said Jean-Philippe Wagnon (CEO of Vectis) searching for an intern to conduct a market study.

The students were glad to have the opportunity to present themselves to potential employers and are now looking forward to getting their requests confirmed.