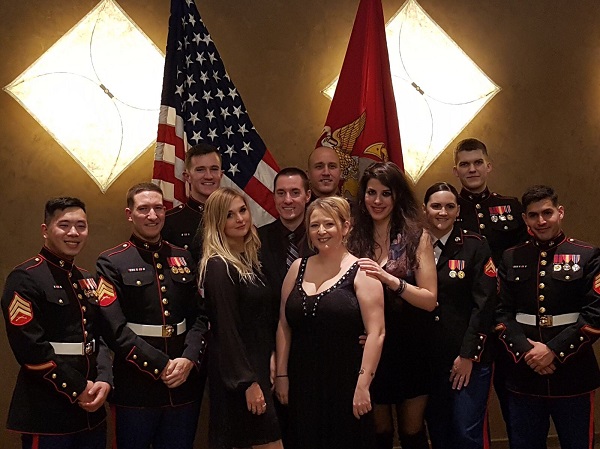 On Saturday evening, the United States Marine Corps held their 242nd Birthday Ball in Luxembourg.
The Marine Ball, as it is more commonly known, is held traditionally close to Thanksgiving week-end; this year, around 170 people got spruced up for the special occasion, this year held at the Espace Namur in Luxembourg-Hamm.
Following the welcome cocktail, the official ceremony took around an hour, with speeches followed by the parading of the official birthday cake. Guest of Honour was Kerri S. Hannan, Chargé d'Affaires ad interim at the US Embassy in Luxembourg, with the Special Guest Speaker, Executive Officer to the Deputy Commander, based at Headquarters, US European Command=, Colonel Paul Montanus who related his experience in the Marines, including life lessons he has learnt and how the Marines are a large family.
The official ceremony was concluded by a colours march, with the cutting of the birthday cake - traditionally, the first slice is offered to the oldest Marine present (Staff Sergeant Roger Behrend) who then gives it to the youngest Marine present (Corporal Paul David).
After dinner, the entertainment was provided by a DJ, with the with the Luxembourg-based Marines performing a special dance routine to entertain their guests.