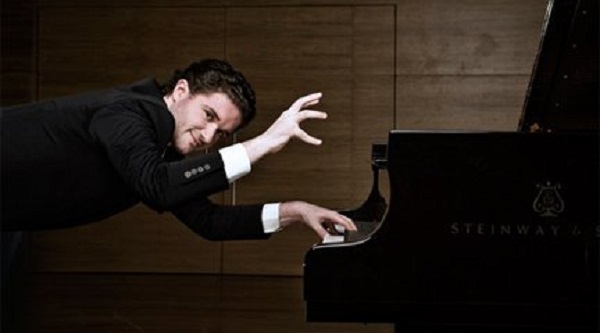 Eduardo Fernandez, winner of Premio Ojo Critico in Spain for 2016, will perform a concert at the Philharmonie in Luxemourg-Kircherg this evening, Wednesday 6 December 2017 at 20:00.
In his first concert at the Luxembourg Philharmonie, arranged by the Spanish Embassy in Luxembourg, Eduardo Fernandez will play Albeniz' Iberia Suite.
He has recorded, among other things, Albeniz' "La Suite Iberia" for which he received excellent reviews.
He also recently recorded Brahms with great reviews, and Scriabin's complete preludes.
Fernandez has performed in performed in Spain, Russia, China, Mexico, Argentina, Chile, Panamá, Ukraine, Moldavia, Austria, Italy, France, Switzerland, and Luxembourg.
Tickets for the concert are available from the Spanish embassy in Luxembourg.