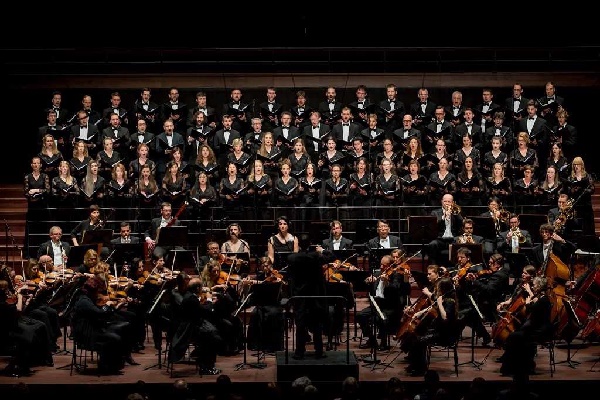 The Choer de Chambre de Luxembourg will soon present itself in its new, symphonic formation and under its new name: Choer Philharomonique de Luxembourg.
To mark its new symphonic formula, the chamber choir has organised an exceptional concert taking place on 9 December 2017 at the Philharmonie in Luxembourg. The event will bring together 200 singers and musicians on stage in a performance of Carmina Burana by Carl Orff.
Additionally, the choir will present Tchaikovsky's "1812". By his side will be a string ensemble of the Luxembourg Chamber Orchestra, a set of Grand Ducal Military Music, Elizabeth Wiles (soprano), Algirdas Drevinskas (tenor) and Karsten Mewes (baritone), all under the baton of musical and artistic director Antonio Grosu
The choir will be performing with 80 singers and 25 children from the "Académie pour Jeunes Voix".
With its transformation, the CCL marks a new stage on the cultural scene in Luxembourg, by presenting an "instrument" able to tackle the great works of the vocal-symphonic repertoire, a repertoire that aims to open new concert series in Luxembourg and in the Grande Region.