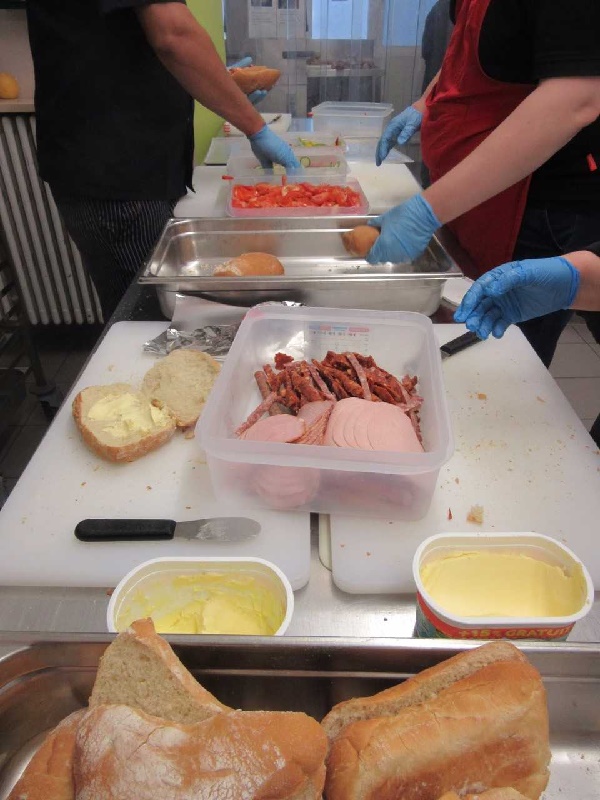 Stëmm vun der Strooss has announced a new "Caddy 2/Schweesdreps 2" project to support 90 disadvantaged people by reducing food waste.
Recently, stakeholders Carole Dieschbourg from the Ministry of the Environment, Marcelle Detaille and André Theisen, the President and Vice-President of Stëmm vun der Strooss, along with Arnaud Watelet, the Administrative and Financial Director, and Alexandra Oxacelay, the Director of the charity met to develop new solutions to food waste.
Marcel Detaille pointed out that since 2014, the Stëmm vun der Strooss has taken concrete initiatives in the fight against waste, such as the "Caddy project", which resulted in the redistribution of nine tonnes of food items from the shelves of Auchan into monthly food packs. Ten associations that help very marginalised people of the Luxembourg City are the beneficiaries of the food pack. Moreover, the charity serves daily soups, sandwiches and fresh fruit juices at Hollerich and Esch-sur-Alzette social restaurants.
Now with the new "Caddy 2/Schweesdreps 2" project, presented by Alexandra Oxacelay, the aim is for 90 people to work towards increasing the annual food recovery from 108 to 500 tonnes. The distribution of food packs would then also be offered to active associations in the south of the country.
This is in addition to a planned relocation of the Schweesdrëps shop, currently located in Esch / Alzette, next to the Caddy 2 shop. The move would not only make it possible to use the heat generated by the refrigeration facilities in the Caddy shop, but also to share the social premises and logistic activity.