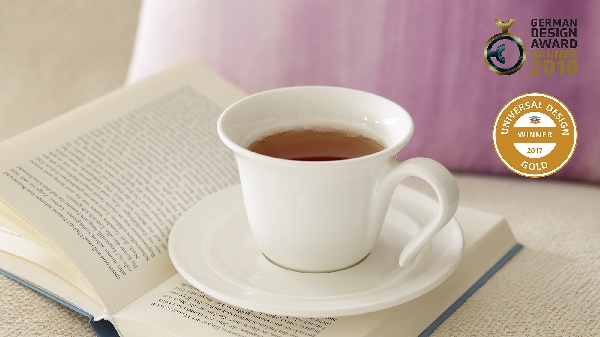 Credit: Villeroy & Boch
Villeroy & Boch has been awarded the German Design Award 2018 for its professional tableware series "Neufchâtel Care".
Having previously received awards at the Universal Design Award 2017, the stylish porcelain Neufchâtel Care cutlery set- specially designed to meet the needs of elderly and physically disabled people- has now garnered the German Design Award 2018 for Villeroy & Boch. Neufchâtel care was named winner of the "Excellent Product Design Tabletop" by the German Design Council.
Felix Griedrer, Key Account Manager for Europe CARE Hospitality, commented that: "We are particularly pleased about this award, as the German Design Award only invites products that clearly stand out from the competition because of their design quality."