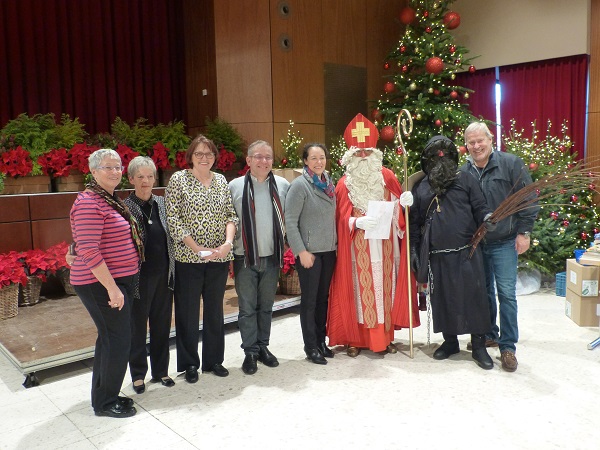 Saiint Nicolas, Cent Buttek; Credit: Copyright Cent Buttek Beggen
On Saturday 2 December 2017, St Nicolas, accompanied by Father Fouettard, visited the children of the Cent Buttek in Beggen at the Centre Prince Henri in Walferdange.
There he was warmly welcomed by the volunteers of the Cent Buttek (social shop), the families and representatives of the Ville de Luxembourg and the municipality of Walferdange, with which the city has signed a convention concerning the Cent Buttek.
This event was an opportunity for children to receive from the hand of St Nicolas a bag full of treats and fun with games organised by Joujoumobile / Spillmobil. "TABA" was also present to distribute toys to children.
As in past years, Cent Buttek also organised a free raffle and distributed gifts to families.