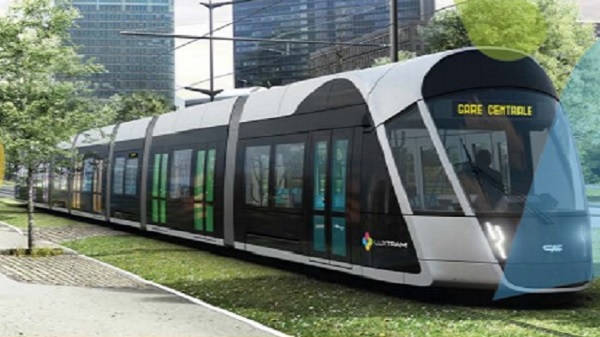 On Friday evening, a motorist was injured when the car he was driving was involved in a head-on collision with a tram.
Just nine days before the opening of the first phase of the tram network on Sunday 10 December, and during a trial period in which trams are being driven between the Red Bridge and LuxExpo in Kirchberg, an accident took place just before 22:00 at the junction of the Bld JF Kennedy and the Bld Konrad Adenauer.
According to the Grand Ducal Police, the motorist disgregarded a red traffic light and hit a tram head-on. In the accident the motorist received minor injuries, the car was severely damaged and the tram suffered only minor damage.