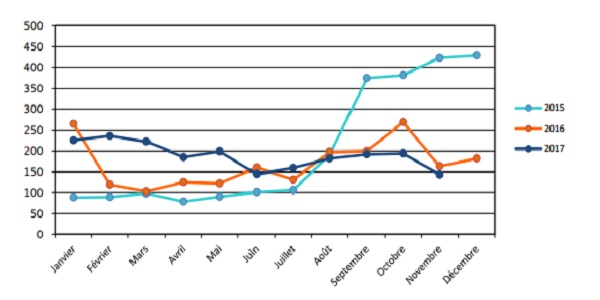 A total of 143 applications for international protection (asylum) were submitted to the Luxembourg Department of Immigration in November 2017.
The number of applications for asylum has dropped from 194 in October to 143 in November of this year. The figure is also lower than the 163 applications recorded in November 2016. To date, the total number of requests for asylum in Luxembourg this year has been 2,081, compared to 1,853 in the same period last year (in which the total was 2,035).
The majority of the asylum applications last month came from people leaving Algeria (16) followed by Syria (14). Up until the end of November, the most applications this year came from people fleeing Syria (325), followed by Morocco (191) and Eritrea (184).