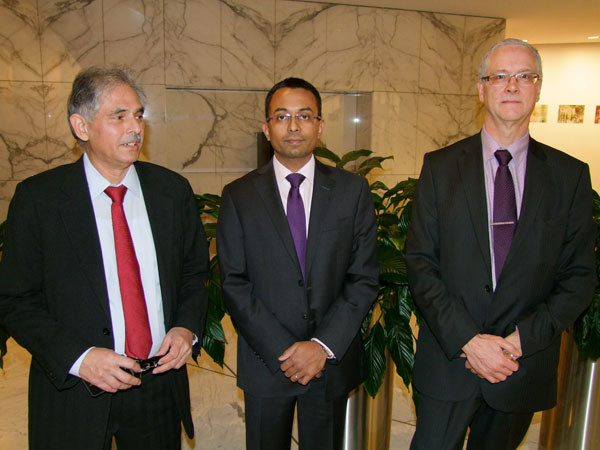 The Indian Business Chamber of Luxembourg (IBCL) yesterday held an evening seminar entitled "Outsourcing-Negotiation, Structuring & Governance" at the premises of BGL BNP Paribas in Luxembourg-Kirchberg.
Introduced by Sudhir Kohli, chairman of the Indian Chamber, he explained that outsourcing, a strategic activity, has long been central to operations management research and practice. Yet, there are still many outsourcing management challenges that remain. This seminar focused on various issues, concepts, methodologies and on how to overcome these challenges for the smooth running of the business.
Mr. Srikanth Iyengar, Global Head of Business Development – Strategic Global Outsourcing, at Infoys Limited. Srikath leads a global sales team that drives a pipeline development and successful closure of projects worth over US$50M. He is also the Head of the UK Centre and a member of the Regional Leadership Council, Europe.
He talked about industry trends, engagement models, governance and innovation before he presented a case study.
The evolution of outsourcing has seen simply supply contracts evolve into business partnerships and befond to strategic partnerships, suggesting that only the most collaborative, innovative and trusted vendors will succeed. According to Gartner, the number of external IT service providers that buyers use, on average, is already too high, with organisations looking for better ways to manage strategic providers.
On the issue of governance, effective governance leads to both value creation and reduced costs of coordination for the Client and Sourcing Partner.
Photo by Geoff THOMPSON (L-R): Sudhit Kohli, IBCL; Srikanth Iyengar, Infoys Limited; Jean-Claude Schleich, BGL BNP Paribas